About Graphic Electric
We specialize in wiring commercial and industrial businesses and municipalities. Graphic Electric began working in the printing industry but has branched to other industries specializing in motor controls. Out staff's knowledge in motor control PLC and AC & DC drives is what separates us from other electrical contractors.
For over 14 years, Graphic Electric has been under contract with the City of Los Angeles, General Services Department. We are responsible for the electrical maintenance of Los Angeles's properties and buildings. Graphic Electric has completed many repairs and installations on lighting systems for city buildings such as police stations, libraries, maintenance facilities, gymnasium and ballpark lighting, and city halls.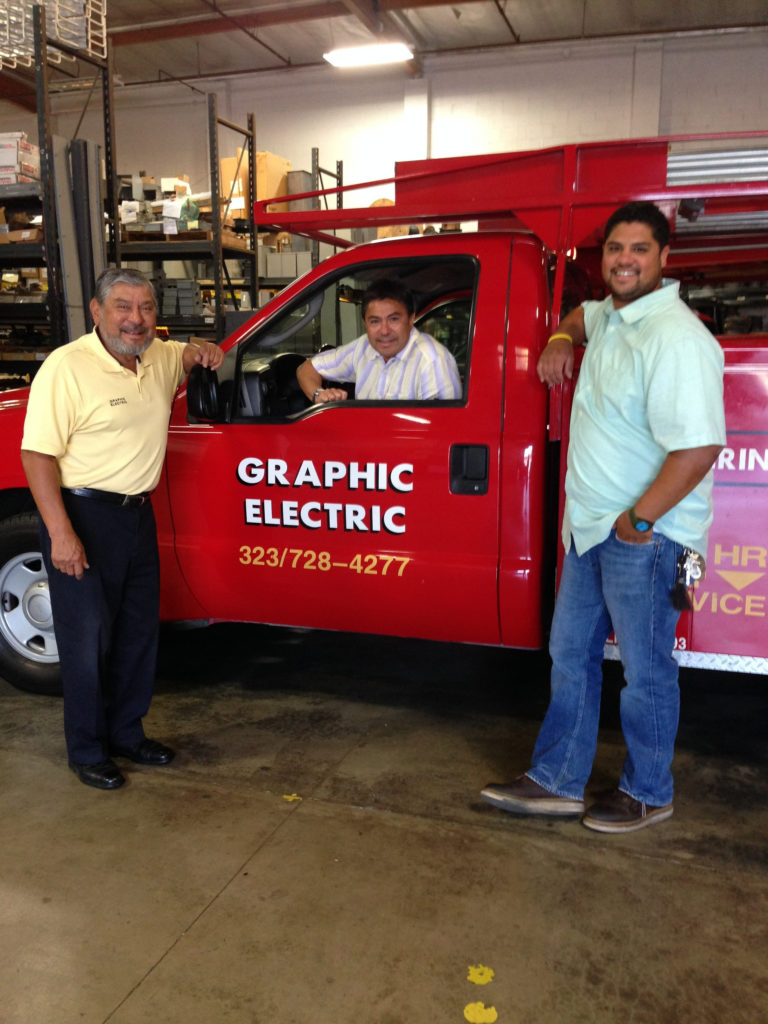 What sets us apart among the rest?
Around the
Clock Service
Driven by
Results
3rd Generation
Family Business
Customer
Service First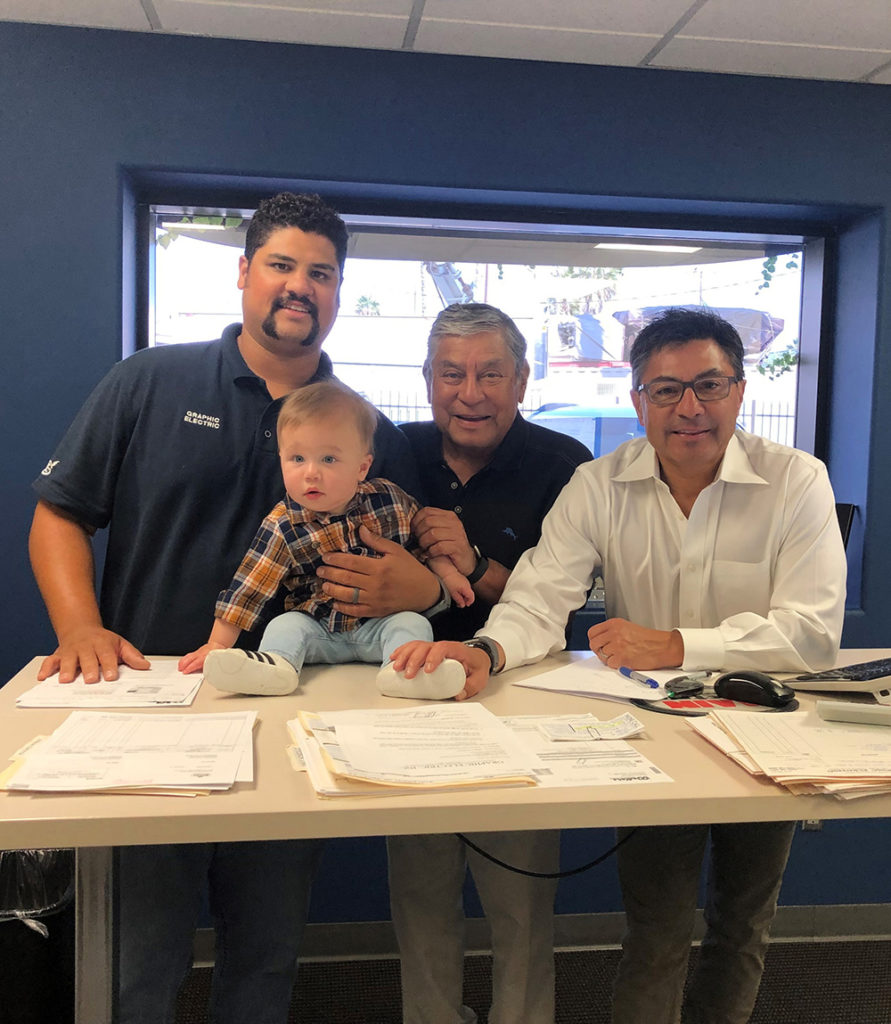 Our Story of Growth
Graphic Electric has evolved through out its three generations of electrical service in Southern California. We have honored our humble roots and allowed them to push us toward new industries and ways to serve our surrounding area. GE has grown to become a valuable asset to real estate brokers and property mangers. GE works closely with brokers and managers evaluating and servicing landlord and tenant needs. Diving into the private sector has enabled us to gain incredible knowledge and skills that we can now share in our local surrounding cities. We have been able to affect change in our community with our local city contracts. Our current goal is to reach out to all the surrounding cities and become their go-to partner as their electrical service company.
Our 20,000 sq. foot office and warehouse is located in the City of Commerce. We have a staff of (25) installation electricians, (5) electronic service technicians and a fleet of (22) service/installation trucks. Our fleet trucks have the capability to be dispatched on a moment's notice.
Your Southern California Electrical Team